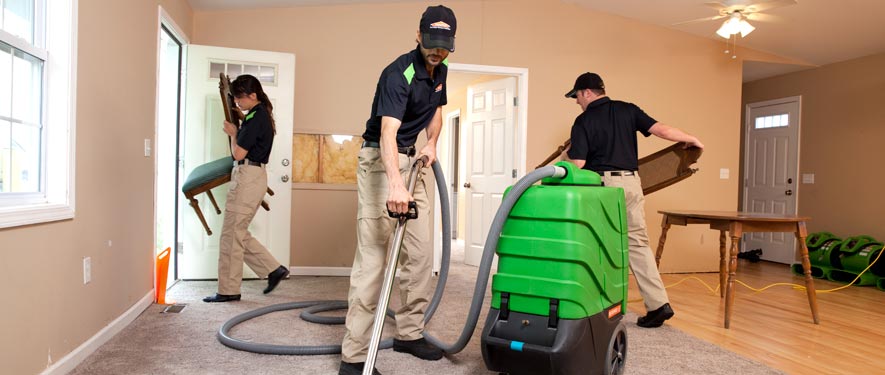 Residential Cleaning Services
In addition to residential and commercial fire, water, and mold remediation services, SERVPRO® of Hurst-Euless-Bedford offers cleaning services as well. From something as simple as a carpet cleaning to large biohazard messes, SERVPRO® of Hurst-Euless-Bedford will be sure to leave a fresh environment for you and your family or employees. Our technicians are certified specialists who are trained to operate specially designed equipment and use cleaning solutions created by our own chemists in our home office in Gallatin, Tennessee. We have a 24-Hour Emergency Disaster Response Team that is prepared 365 days a year for whatever happens.
Check out our Certified: SERVPRO Cleaned page for more information on Coronavirus related cleanings.
To schedule your cleaning with SERVPRO® of Hurst-Euless-Bedford call 817.595.0004 today!
Need Cleaning Services?
Call Us Today – (817) 595-0004
Residential Cleaning Services include:
The SERVPRO carpet and upholstery cleaning service will not only get out the dirt you see, but will also remove the unwanted dust you don't. A professionally cleaned carpet and furniture may make all the difference in brightening up a room and freshening up your home.
We all have tasks around the house that don't make it to the top of our priority list. Properly maintaining your home's air ducts should not be one of them. Regular duct cleaning can increase your home's heating and cooling efficiency and improve the quality of the air you and your family breathe.
Your basic cleaning service is not going to have the expertise to effectively deodorize your home. Take advantage of SERVPRO's residential cleaning services to remove unwanted odors.
Our experts are ready to assist in the clean up of sewage and other biohazard materials and provide deep cleaning services for your home. Find out more about our franchise professionals.