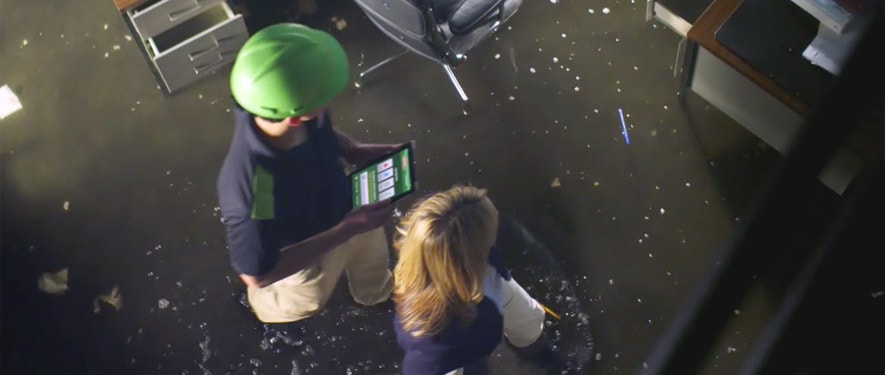 Commercial Water Damage Restoration
Water damage in your commercial property can have devastating consequences if it is left unchecked. Moisture from floods, rainwater, burst pipes, and more can leave floors, drywall, and furnishing susceptible to stains and microbial growth. SERVPRO® of Hurst-Euless Bedford knows that quick action can prevent further water damage to your property and keep you from losing business. Regardless of the cause of damage, our technicians are certified and trained in water restoration. From small office buildings to large government facilities, we have the knowledge, equipment, and man power to cover any size of disaster.
Has your business or commercial property been affected by water damage? Call SERVPRO® of Hurst-Euless-Bedford today at 817.595.0004.
Faster to Any Size Disaster
A Trusted Leader in the Restoration Industry with over 2180 Franchises
Water Damage or Flooding? Call Us Today (817) 595-0004
Commercial Water Restoration Presents Unique Challenges
SERVPRO of Hurst-Euless-Bedford has the training, experience, and equipment to handle large commercial flooding or water damage emergencies. Whether your water emergency occurs in a small office building or big box store, we will respond quickly to mitigate the damage and manage the restoration project through to its completion. Learn more about Learn more about our training and certifications..
Water Damage Restoration Technician
Applied Structural Drying Technician
Odor Control Technician
Upholstery & Fabric Cleaning Technician
Locally Owned Company with National Resources
SERVPRO of Hurst-Euless-Bedford can respond immediately to your commercial water damage emergency regardless of the size or scope of the damage. We are part of a national network of over 1,600 Franchises with special Disaster Recovery Teams placed strategically throughout the country to respond to large scale events and disasters.
SERVPRO of Hurst-Euless-Bedford proudly serves Hurst, Euless, Bedford, and surrounding areas.