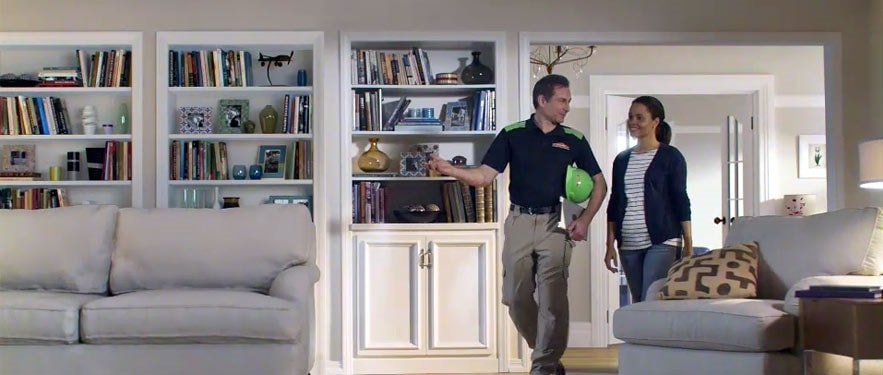 Mold Damage Emergency Tips
What you can do until help arrives
Water Tips  |  Fire Tips   |  Biohazard Tips   |  Mold Tips
Mold is a part of the natural environment, and can be found both indoors and outdoors, but that doesn't mean you want it growing in your house. Mold can have a huge impact on the air quality inside your home or business. If you smell a strong musty odor, or see any new spots of discoloration, this could be a sign of a mold problem. SERVPRO® of Hurst-Euless-Bedford has certified technicians who are trained to remediate and restore your home or business quickly and thoroughly. The following tips can help you if you suspect you have mold in your home or business.
Locate the water source that is causing the leak.
Call a plumber to have the damaged water source repaired.
If you suspect mold, DO NOT DISTURB! Leave that to the professionals for your own safety and health.
DO NOT attempt to treat or dry the mold yourself. Again, leave it to the pros.
Stay out of the affected area to keep yourself as safe and healthy as possible.
Turn off HVAC system and all fans to help prevent spores from spreading through the air.
DO NOT place box fans or leave ceiling fans to blow on the mold. This can spread spores and make the problem worse.
If you suspect mold in your home or business, give SERVPRO® of Hurst-Euless-Bedford a call at 817.595.0004.
Have a Mold Problem?
Call Us Today – (817) 595-0004
If you have a mold problem in your home or business, consider the following facts:
Significant mold growth can occur in 48-72 hours.
Mold may present a greater risk to children, the elderly, and anyone with respiratory problems.
A strong, musty odor may indicate hidden mold behind drywall or under carpeting.
What to Do:
Stay out of affected areas.
Turn off the HVAC system and fans.
Contact SERVPRO of Hurst-Euless-Bedford for mold remediation services.
What Not to Do:
Don't touch or disturb the mold.
Don't blow air across any surfaces with visible or suspected mold growth.
Don't attempt to dry the area yourself.
Don't spray bleach or other disinfectants on the mold.
Mold Remediation Services
If you suspect that your home or business has a mold problem, SERVPRO of Hurst-Euless-Bedford has the training, equipment, and expertise to handle the situation.
We are proud to serve our local communities: