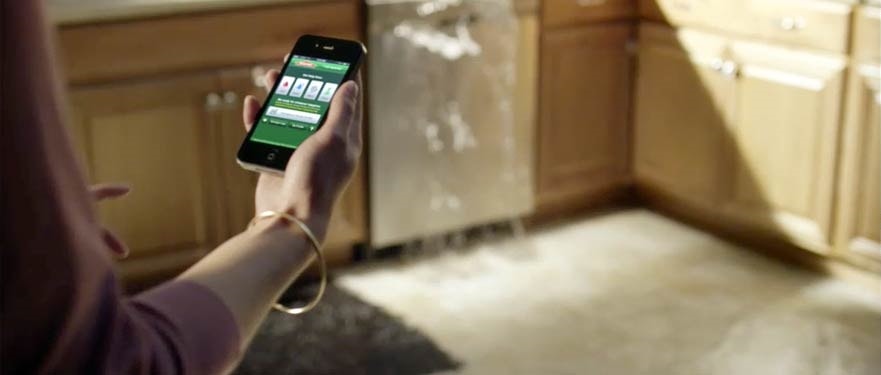 Water Damage Emergency Tips
What you can do until help arrives
Water Tips  |  Fire Tips   |  Biohazard Tips   |  Mold Tips
Water Damage Emergency Tips
Stop and Identify the water source.
Turn off all electrical appliances in the surrounding area.
Remove as much excess water as possible by mopping, sweeping and blotting with white towels.
Place foam blocks, plastic, wax paper, or aluminum foil around furniture legs to avoid contact with the water.
Lift curtains, draperies, and bed skirts off the floor to prevent water marking and dye transfer.
Remove all area rugs to prevent staining on wall to wall carpeting.
Remove any items that are stored under beds.
Move wall hangings and paper documents to a safe and dry location.
Remove and wipe excess water from furniture.
DO NOT use electrical appliances and outlets in wet areas.
DO NOT use your household vacuum to remove water.
DO NOT use an electric heater to dry carpet. It can lead to more damage and microbial growth.
DO NOT enter rooms if the ceiling is sagging with water.
DO NOT turn off ceiling fixtures if ceiling is wet.
DO NOT tear out carpet and padding as this could cause further – if not permanent – damage.
DO NOT turn off power to circuit breaker if it is wet. Call your local power provider instead.
DO NOT leave newspapers, books, or magazines on wet floors; this may cause ink transfer.
DO NOT step in water that has reached electrical outlets. Especially outlets located on floors.

Give us a call at 817.595.0004 today if you suspect water damage in your home or office.
Have A  Water Damage Emergency? Call (817) 595-0004
What To Do After Flooding
Remove excess water by mopping and blotting.
Wipe excess water from wood furniture after removal of lamps and tabletop items.
Remove and prop wet upholstery and cushions.
Place aluminum foil or wood blocks between furniture legs and wet carpeting.
Turn air conditioning on for maximum drying in summer.
Remove colored rugs from wet carpeting.
Remove art objects to a safe, dry place.
Gather loose items from floors.
What NOT To Do After Flooding
Don't leave wet fabrics in place. Hang furs and leather goods.
Don't leave books, magazines or other colored items on wet carpet or floors.
Don't use your household vacuum to remove water.
Don't use television or other household appliances.
Don't turn on ceiling fixtures if ceiling is wet, and keep out of rooms where ceilings are sagging.